Handing over the care and management of your home to property manager is a big decision. We understand! It takes careful care and consideration on many different levels. Please read over our Owner Frequently Asked Questions for answers to the most common questions our owners have and see how our service can work for you!
Marketing

Marketing is key to successful rentals. Wilder Property Management provides an expert market analysis for each property we manage to maximize your return on investment. If you're considering renting out your home, request a free, no-obligation market analysis. We'll share our experience and expertise in your rental market to answer questions like: How much rent should I charge? How long will it take to rent the home? How can I screen tenants and manage the property? Marketing to rental site like Zillow, AHRN, HotPads and MLS to name a few helps us capture those unique prospects for you!

Tenant Screening

We conduct extensive screening on all tenants and handle everything from moving your qualified tenant into their new home, to rent collection, to handling maintenance issues.

Rent Collection

By working with qualifies and responsible tenants, you get rental disbursements timely. You no longer have to worry about rent showing up in your bank account because we take care of everything so you don't have to!

Maintenance

We conduct inspections upon move-in and move-out that include documentation of the property's condition and ensure all maintenance issues are addressed in a timely manner. We also do drive by inspections, vendor/repair inspections and periodically throughout the lease.

Financial Reporting

With our detailed financial reporting tools and Owner Web Access, it's never been easier to keep tabs on your investment. Log into your OWA portal to view statements and stay in tune with how your investment is performing.

Eviction Protection

In the unfortunate event that a tenant needs to be evicted from your rental, we will handle the whole process from court filing to move out, including court hearings and visits. Working with local magistrates offices so you don't have to is a time saver!
Sumter Area Information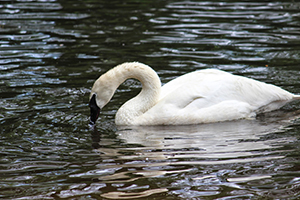 Sumter County's approximately 108,000 citizens arrived through heritage, Shaw Air Force Base, a large industrial base, and retirees looking for a pleasing year-round climate and convenient location to all the Carolinas have to offer. Sumter is centrally located, only a 90 minute drive to the state's beautiful beaches and a short three-hour drive to the Blue Ridge Mountains. Sumter is the 8th largest city in South Carolina and truly is in the middle of everything!
Sumter